A picture is worth a thousand words.


"Advent of the Pioneers, 1851" Mural 15' x 5' painted in 1938 by Frances Foy, second cousin of Emily Foy Biggins. In East Lobby of Chicago Main Post Office, 433 W. Harrison Street. Commissioned by U.S. Department of Treasury, Section of Fine Arts, for the Chestnut Street Post Office, where it hung opposite a mural entitled "Great Indian Council, Chicago—1833" by Gustaf Dalstrom, husband of Frances Foy. Photo by Mikal J. Sutherlin, U.S. Postal Service. Large image.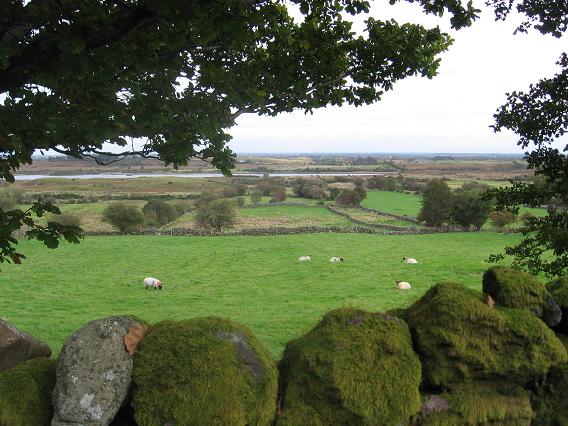 Eastward view of five of 18 sheep on portion of 21-acre Foy farm of Margaret and the late Thomas Joseph Kerrigan. Derreennascooba, south of Killavally (Killawalla), County Mayo, Ireland, 2007. Lough Nacorralea is in the background. Dominick and Anne Walsh Foy lived in Derreennascooba, where their son John Foy was born in 1848. Large image.

Oil painting of an idyllic scene in Ostentrop, Germany, just to the north of the intersection of Mittelweg and St. Lucia Straße. To the right is a house built around 1740, which was the home of Johann and Elisabeth Bitter Drüecke from 1790 to 1798, and their descendants thereafter. To the left is a half-timbered structure built by Johann Drüeke in 1786, prior to their marriage. The structures are now owned by two brothers, Andre and Markus Eckert. Between the two structures in the background is St. Lucia Chapel. Source: Stefan Schröder.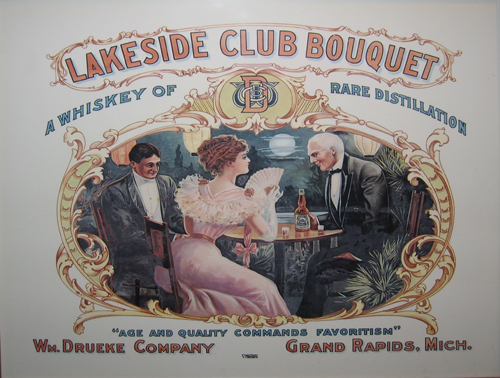 Lakeside Club Bouquet poster, 1907-1910, lithograph on Vitrolite. Size 20" x 17" Owned by Felix Pytlinske, Jr., of Felix's, Stearns Bayou, 14023 Green St., Grand Haven, Michigan. Lithographic copy obtained by Elizabeth Drueke. Trademark printed bottom center: "MEYERCORD CO. CHICAGO VITROLITE." Vitrolite was manufactured by Charles Rudolph Meyercord, organizer and president of the Vitrolite Company. The company manufactured Vitrolite in the factory in Parkersburg, West Virginia, from 1907 to 1937. Vitrolite was an opaque colored fire finished material. It was advertised as "Vitrolite-Better than Marble."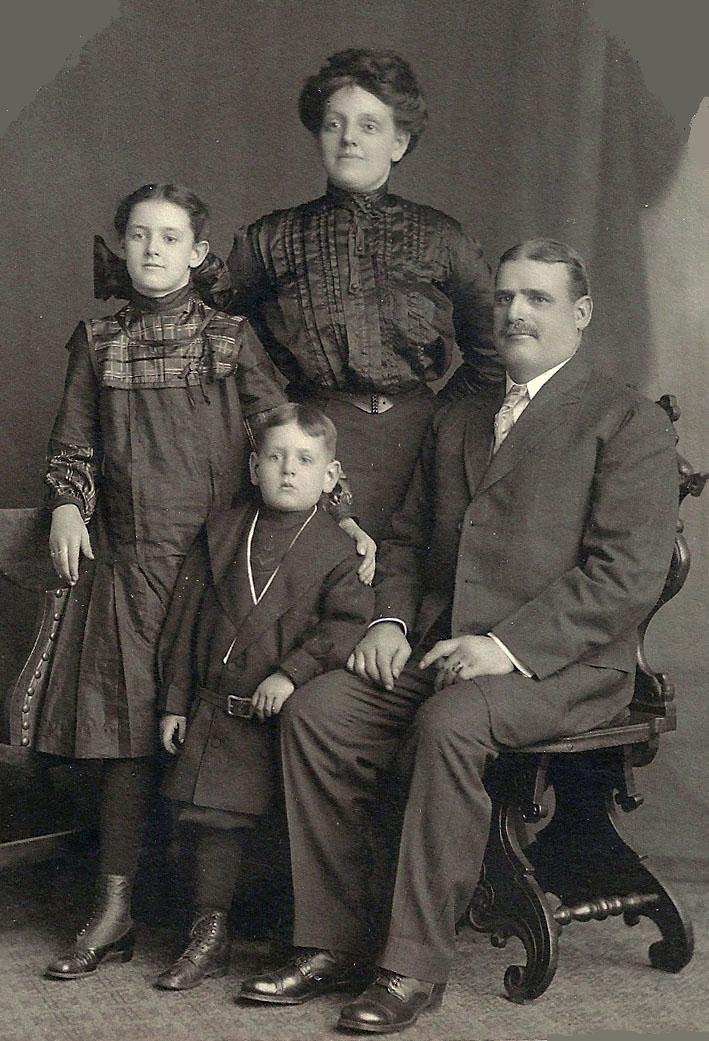 Carroll Family, circa 1910. Emma and David with their children Catherine and Edward.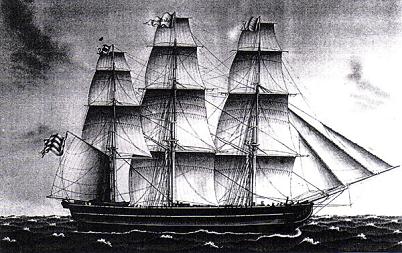 Ship Johannes by Jacob Boettger (German, 1781-1860), watercolor, 1835. Deutsches Schiffahrtsmuseum (German Maritime Museum), Bremerhaven, Germany. Ship that brought the Schickell family from Bremen to Baltimore in 1834.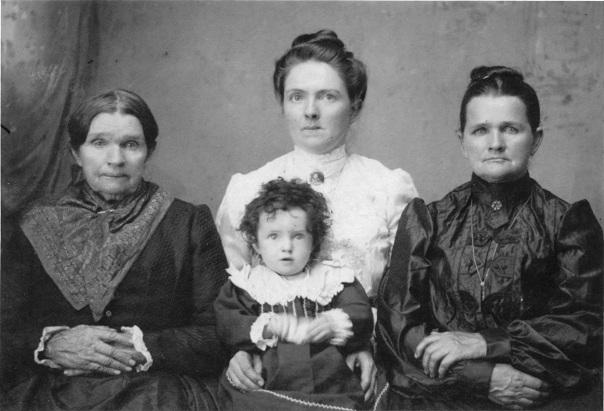 Four generations of Flannerys: Mary Murray Flannery (left), her daughter Bridget Flannery Brazel (right), her granddaughter Mary Elizabeth "Mamie" Brazel Patterson (middle), and her great granddaughter Zella Patterson. Circa 1906.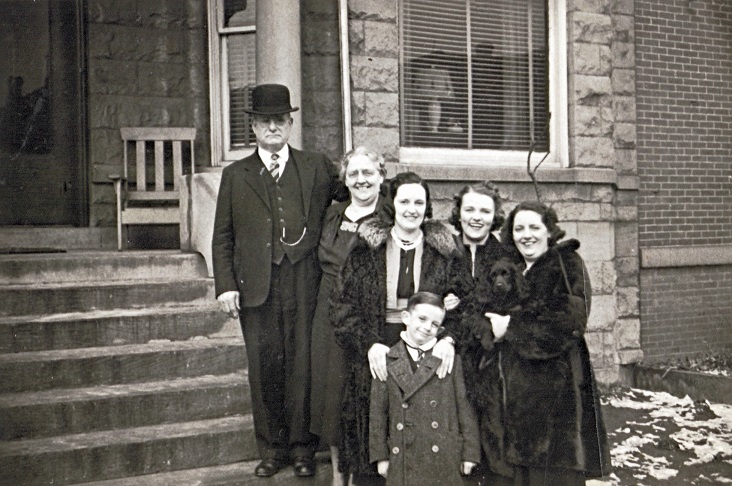 David and Emma Starke Carroll with Catherine "Kay" and her son Jimmy Hennessy, Henrietta "Bunny" Kenny Carroll, and Loraine Carroll Witherell on Jackson Boulevard, circa 1943.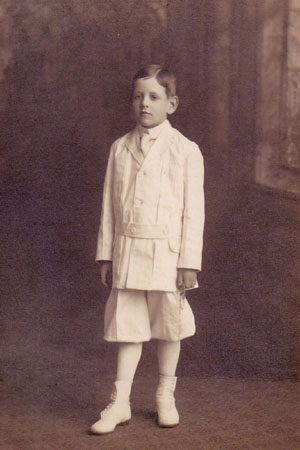 Edward Carroll at his First Communion at Precious Blood Parish, Garfield Park, Chicago, 1914.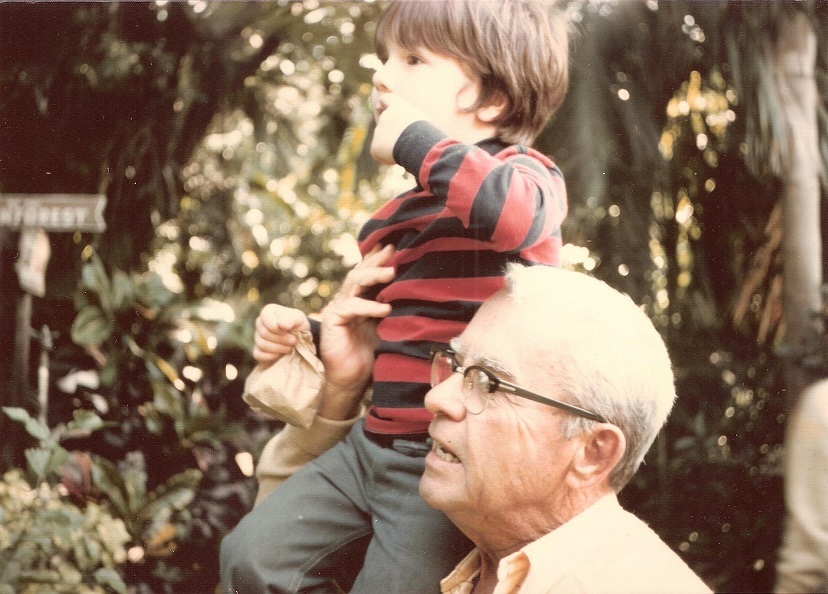 Brendan Biggins and and his grandfather Al Biggins. Monkey Jungle, Miami, Florida, Christmas 1975.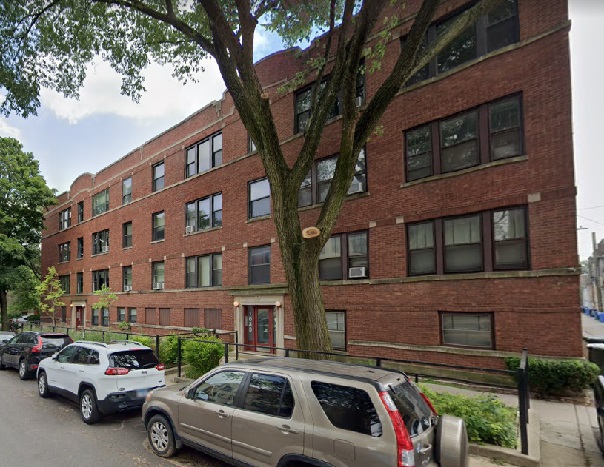 Foy Apartments, 1035-41 W. Byron Street. Two blocks north of Wrigley Field. Built in 1914 by John F. Foy.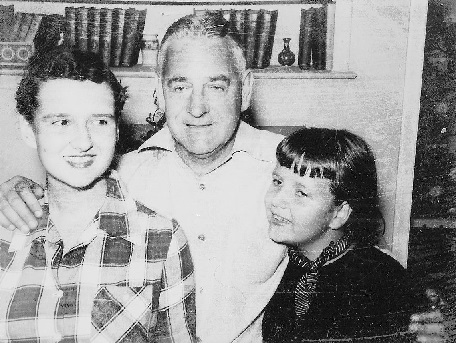 Edward Carroll and daughters Marilyn and Mickey, shortly before his death in 1955.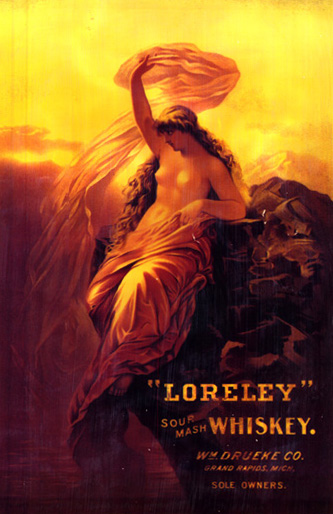 . Advertising poster for "Loreley" Sour Mash Whiskey
Wm. Drueke Co., circa 1903-1910.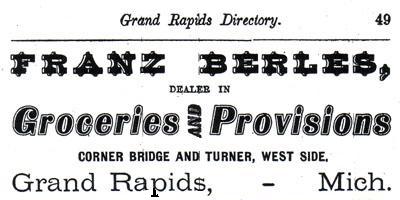 . 1874 Grand Rapids Directory ad. for the grocery store owned by Franz Berles.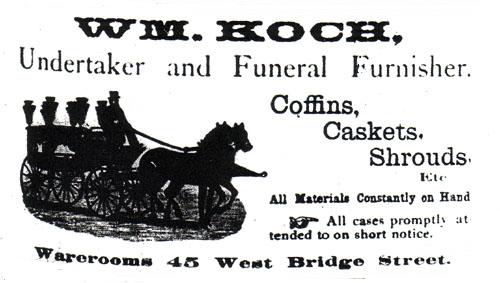 1875 Grand Rapids Directory ad, for the undertaking business of William Koch.

Class of 1924 at St. Vincent de Paul grammar school in Chicago, with Al Biggins kneeling second from left in second row. Photo may have been taken in 1923 or 1922. See Alumni Association.

The poster (27.5" x 10.5") promotes the celebrated Berger Family Troupe and Sol Smith Russell in a new programme at Hamilton Hall in the mining town of Grass Valley in Nevada County, California--the triumphal return east of an electric and unparalleled success in San Francisco and throughout California and Oregon. Included is Mr. C. J. Smith, double bass. See: The Bergers and Sol Smith Russell.

The poster (32" x 12" - circa 1879) promotes the Eleventh Annual Tour of the World Famous Bergers and Sol Smith Russell. Included is Mr. C. H. Smith, double bass & tuba. The middle initial should be "J" instead of "H". See: The Bergers and Sol Smith Russell.